55 Mercer Condos
(57 votes, average: 4.21 out of 5)

Loading...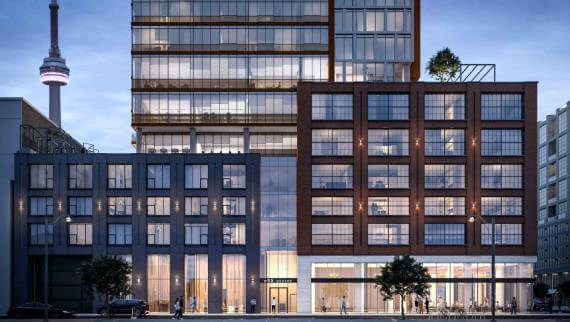 55 Mercer Condos - In the Heart of Everything.
Big city. Big dreams. This is where they live.
At the intersection of energy and ambition. 55 Mercer Condos sits front and centre, in the heart of the entertainment, financial and tech districts.
Steps from the most dynamic start-up market, a short walk from the best of King West, this is where tomorrow's influencers live, work and play. Transit. PATH. Everyday essentials are just minutes from its front door. Packed with restaurants, cafés, TIFF, theatres, sports arenas… 55 Mercer condo is in the centre of everything the city has to offer.
Demand for condos in the Entertainment and Tech District is sky-high and Toronto's job trends are about to shoot it to the moon. It's easy to see why: it doesn't get any more central this. A flourishing destination that holds true to the Live, Work, Play mantra. A 24 Hour Lifestyle at your doorstep.
Sleek luxury, unbeatable central location your most desired lifestyle amenities just steps from home. This is 55 Mercer Condos.